As usual, after we've stuffed ourselves on food, football, and festivities we get a chance to empty our wallets shopping. I'm not a big fan of buying things simply because they are on sale. If, however, you are looking for a web hosting service, WordPress theme, computer, or other electronic gear (or expect to need any of these soon), here are some opportunities I can recommend (and yes, Virginia, I do have an affiliate relationship with these companies so I get a small commission for any sales through my links, but I have used recently or am currently using all of these services, so I can recommend them.)
(Oh, and in case you didn't get the email newsletter, be sure to join to get future news, updates, and goodies first, delivered right to your email box.)
Web Hosting
From Friday, November 24 through Tuesday, November 28, 2017, Siteground is giving 70% off on standard and Managed WordPress Hosting accounts. Managed WordPress Hosting includes 1-click install, auto-updates, caching, WP-CLI, SSL, and staging. Plus Siteground offers hassle-free, cost-free website migration from your current hosting service. I've been testing Siteground for several months now and am migrating this site to my Managed WordPress Hosting account by the New Year because of the speed-boost and extra security from their advanced technologies and SSD drives. For the geeks out there, Siteground supports HTTP/2, PHP7, Let's Encrypt, GIT integration and more. In addition, I've had nothing but excellent Support, especially their 24/7 Chat Support.
During the Black Friday Sale Bluehost will offer up to 60% off on hosting add-ons and rates as low at US$2.65/month. Bluehost offers everything standard Web Hosting to Managed WordPress Hosting to Dedicated Web Hosting. Bluehost includes 1-click install and has some serious Managed WordPress Hosting services designed to optimize even heavy-duty sites with lots of traffic and content. I've had two client accounts on Bluehost for over three years now with perfect satisfaction. (The only reason I'm not using Bluehost right now is because I wanted to consolidate everything to my teaching account.)
WordPress Themes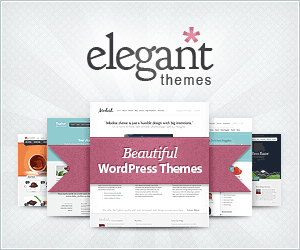 Elegant Themes is going crazy this holiday weekend! Starting Friday, November 24th at 12:00 AM PST they are offering massives discounts as well as giving away some prizes (and surprises). In case you don't know, I use Divi by Elegant Themes on this site as well as two others and their Extra theme on a third. Divi is insanely brilliant with the abiity to click-and-add design and edit with their Visual Builder. You can literally edit your content and customize each module of content as you look at it, live on your website. Elegant Themes also offers turnkey theme solutions and all of their themes are Responsive design. Plus, with an Elegant Themes membership you get access to their incredibly easy to use plugins for things like social media management and opt-in forms integration.
StudioPress Themes offers a wide selection of themes optimized for various business models and industries. Each theme is enormously customizable and based on the classic Genesis Framework. (Though, if you took my class, you know I recommend limiting customization as much as possible beyond adding your own images and content because these folks are pros and know effective web design better than we do.) StudioPress Themes has been a part of the WordPress community for years and is now a part of Copyblogger Media, so they know what works. Each theme is Search Engine Optimized and offers strong security and responsive turnkey design. Sale starts Tuesday, Nov. 21 through Tuesday, Nov. 28, 2017.
Computer and Electronic Gear Savings
First, if you are looking to actually brave the crowds, the best deals seems to be at Best Buy this weekend (at least for everything I'm interested in). But if you are wanting to stay at home and continue nibbling, check out the classic Amazon insanity.
For the Kids
For the "Grown-ups"
Happy Thanksgiving!
(And don't forget to be genuinely thankful for what we do have this holiday season.)